Leadership conferences have impacted businesses for decades, but many represent lost opportunities to drive change in a way that sticks. Too often, a leadership conference is focused on cocktail hours and networking. At Echelon Front, our leadership conferences focus on tried and true leadership principles won where leadership mattered most: on the battlefield.
Although your boardroom may not match the wartorn streets of Ramadi, Iraq, the truth is that the same leadership skills we learned there apply in the modern business world. Negotiating, innovation, strategic positioning, change management, all of these business decisions and interactions require leadership. Learn how US Navy SEALs lead and win.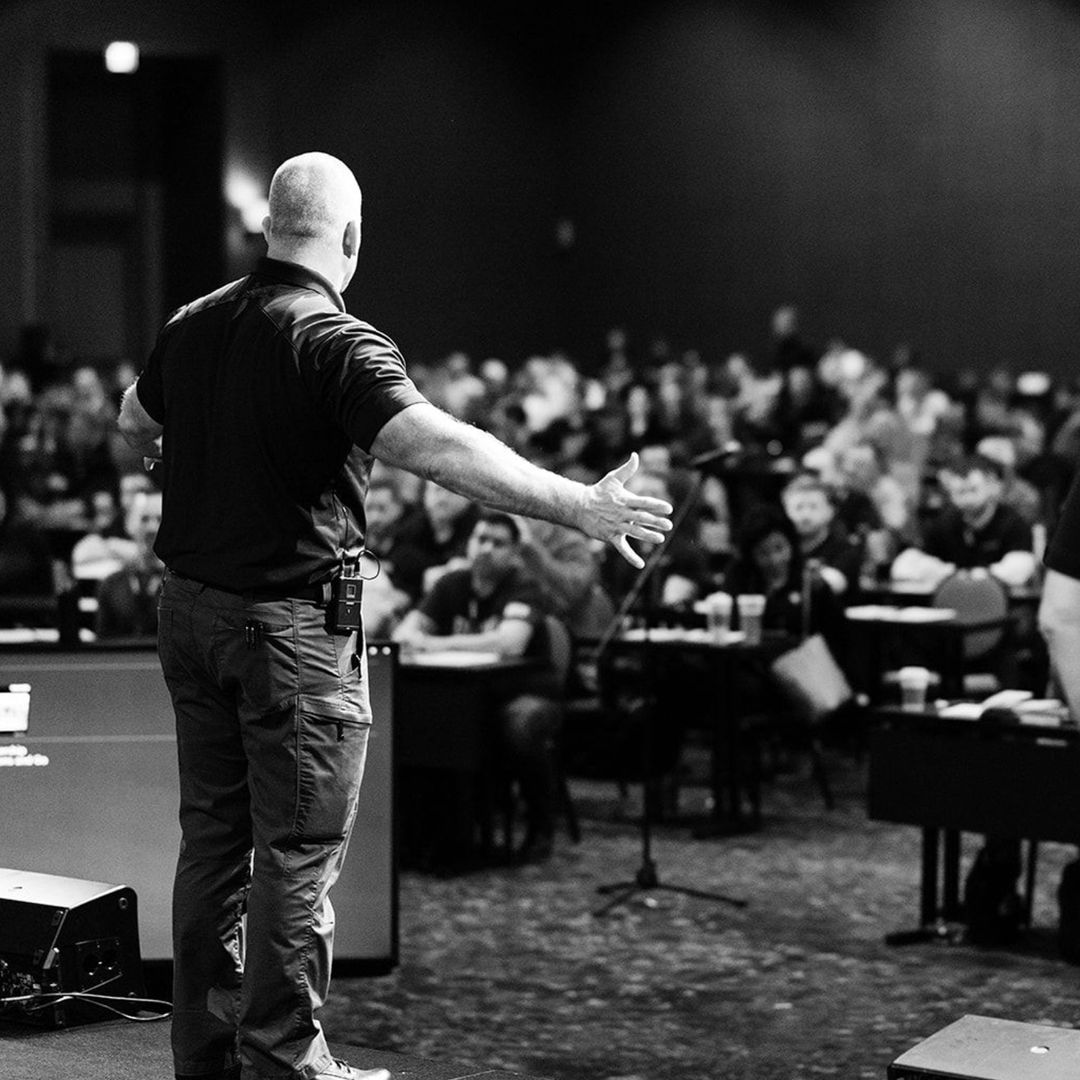 ---
At our leadership conferences, you'll meet thousands of like-minded leaders striving to lockin leadership skillsets that impact their organizations, communities, and families. Work alongside Echelon Front leadership instructors as you assess, workshop, roleplay, and develop leadership skills and plans that will have an immediate impact on everything you control.
Teamwork is the key to success. You will fail if you're not aligned and mutually supporting each other.
Leaders tend to overcomplicate their plans and communication, leading to confusion, chaos, and bottlenecks.
There's only so much time and so many resources. Are you utilizing them to their fullest or losing a war of attrition?
Everything you know about leading is wrong. Learn how empowering your people leads to success.