A LEADERSHIP-FOCUSED EXECUTIVE RETREAT
The Council is a leadership-focused executive retreat where a select group of leaders gathers to learn leadership principles, share leadership experiences, and learn from each other so that they can lead and win. The Council is limited to 24 participants on a first-come, first-serve basis. Register now if you're looking for the best executive retreat to expand your leadership.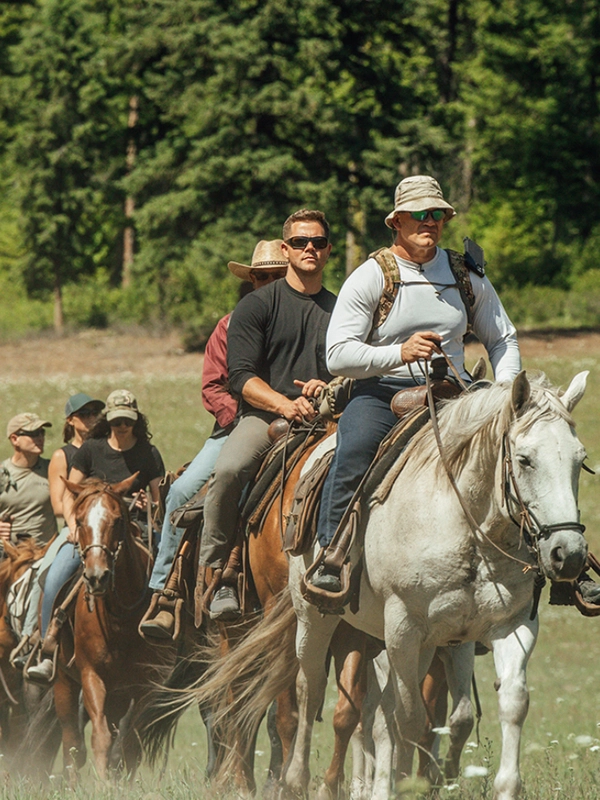 ---
The Council, an immersive two-day leadership executive retreat, will help you relax, focus, and dive deep into leadership principles, shared experiences, and council with other leaders looking to win in life and business. Join US Navy SEAL veterans and New York Times best-selling authors Jocko Willink & Leif Babin, US Navy SEAL veterans Jason Gardner & Steve Ward, and other members of the Echelon Front Instructor Cadre to dive deep into leadership principles that work for a paradigm-shifting leadership experience.
Sit with other leaders to have intimate conversations about leadership, life challenges, and business.
Gather around a fire each evening to debrief and discuss lessons learned, expand your understanding, and make decisions with real-world impact.
Detach and relax as you explore the Washington wilderness through horseback riding, hiking, shooting, and more.
Face-to-Face Conversations
Sit with Echelon Front instructors for one-on-one conversations about your specific issues, concerns, and problems and get direct and immediate feedback.
The Council Executive Retreat
Unlike other executive retreats, The Council isn't about forced strategic planning in a cramped conference room; it's an intimate alignment around leadership principles to deeper your understanding, realign with leadership principles that have been proven effective in combat, business, and one's personal life. Get immediate feedback from other leaders looking to win big and seek counsel from combat leaders who have consulted with some of the world's top organizations. Most importantly, you'll have time to think, rejuvenate, and prepare for greater success when you return to business.
Here's What You'll Experience At Our Executive Retreat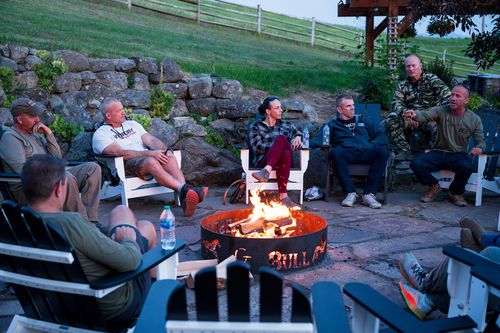 BOOK YOUR EXECUTIVE RETREAT
We designed The Council executive retreat to help leaders share experiences and lessons learned in life and business and grow together. If you or your leadership team are looking for executive retreats that have a significant impact, The Council is for you. Detach from the chaos of life and business, sit at the feet of proven combat leaders, and learn from peers working to maximize their success.