The Premier Leadership Conference
The Muster is an intense, two-day leadership conference designed to provide leaders with real-world applicable leadership principles, assessments, and role-playing opportunities to maximize their understanding and lock in their learning. Whether you're an individual or an entire team, The Muster is the must-attend leadership conference to improve your leadership skills.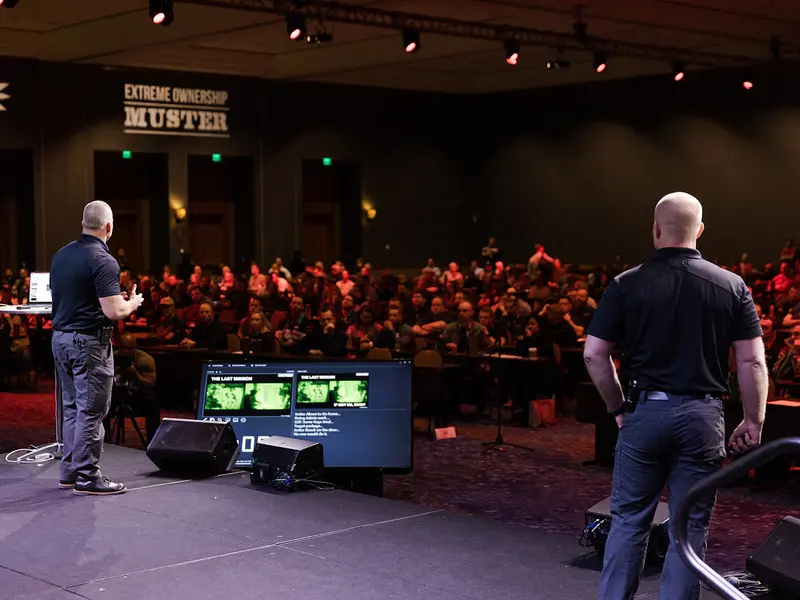 ---
At our leadership conference, you'll sit at the feet of proven combat leaders and next to like-minded leaders from around the globe. You'll learn functional leadership principles that were proven and developed in the most chaotic environment on the planet, war, and developed by US Navy SEALs. Learn simple principles that are actionable. Assess where you are in real-time and roleplay in small groups to lock in your learning. The Muster leadership conference will help you lead and win.
Teamwork is the key to success. You will fail if you're not aligned and mutually supporting each other.
Leaders tend to overcomplicate their plans and communication, leading to confusion, chaos, and bottlenecks.
There's only so much time and so many resources. Are you utilizing them to their fullest or losing a war of attrition?
Everything you know about leading is wrong. Learn how empowering your people leads to success.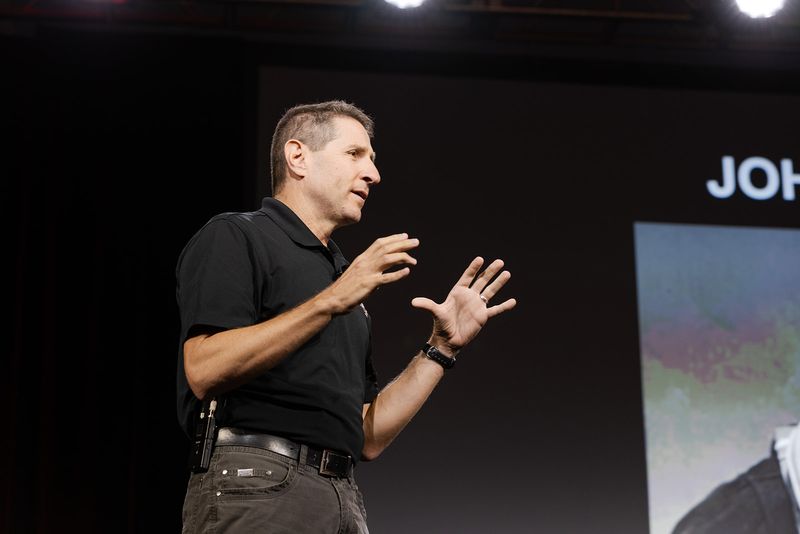 THE MUSTER LEADERSHIP CONFERENCE
We designed The Muster leadership conference to help teams and individuals assess their situations, identify fundamental leadership principles, work with like-minded leaders, and implement leadership skills with immediate feedback. If you're a leader looking to lead and win, come to the muster.
THE MUSTER LEADERSHIP CONFERENCE AGENDA
4:45am - 5:30am - Early morning PT
8:00am - 12:00pm - General Session 1
12:00pm - 1:00pm - Refuel (Lunch Provided)
1:00pm - 5:00pm - General Session 2
5:00pm - 6:30pm - 'Get After It' Hour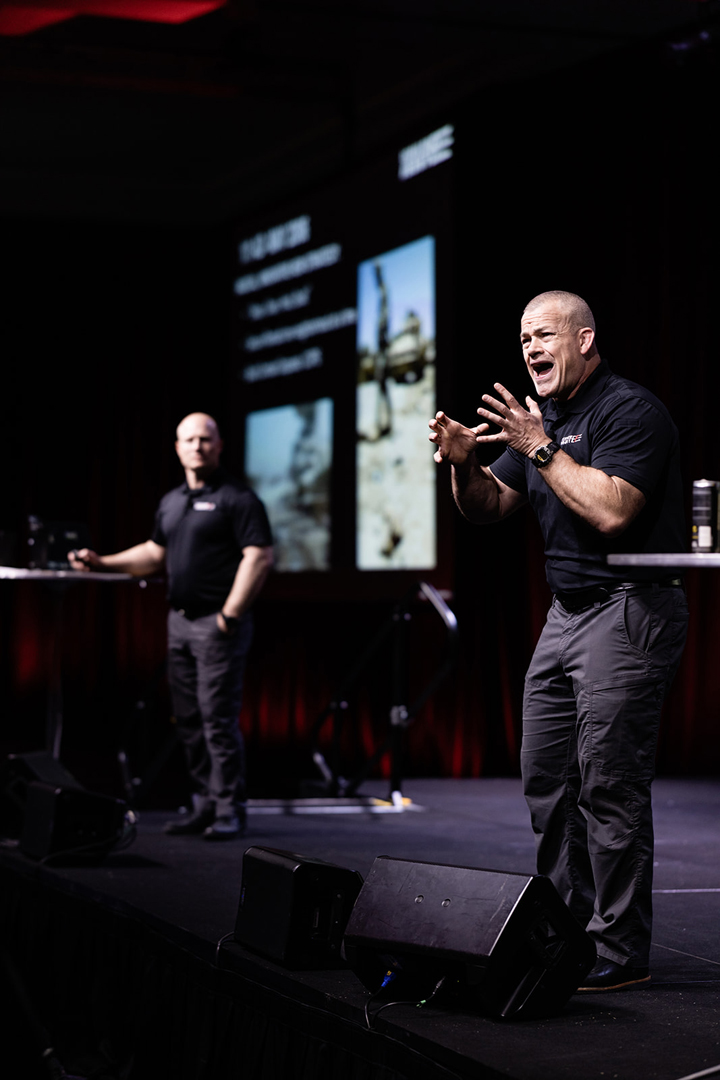 ATTEND THE MUSTER LEADERSHIP CONFERENCE
Leadership conferences can make an impact, but often they involve leaders sitting in a room and taking notes. At The Muster, you'll have breakout sessions where you coordinate with other leaders; you'll have Q&A time with Echelon Front instructors and plenty of opportunity to reflect and digest your learning to deploy your knowledge back home strategically. If If you want to lead and win, come to the muster.