FULL DAY LEADERSHIP WORKSHOP
Drive Change In Your Organization
A full-day leadership workshop can drive change in your organization. How? These full-day leadership workshops are custom-tailored to your organization, goals, and struggles and founded on proven leadership principles that move the needle. No matter your organization's size, the struggles you're facing, or the goals you've set, a full-day leadership workshop can highlight the truth: everyone is a leader.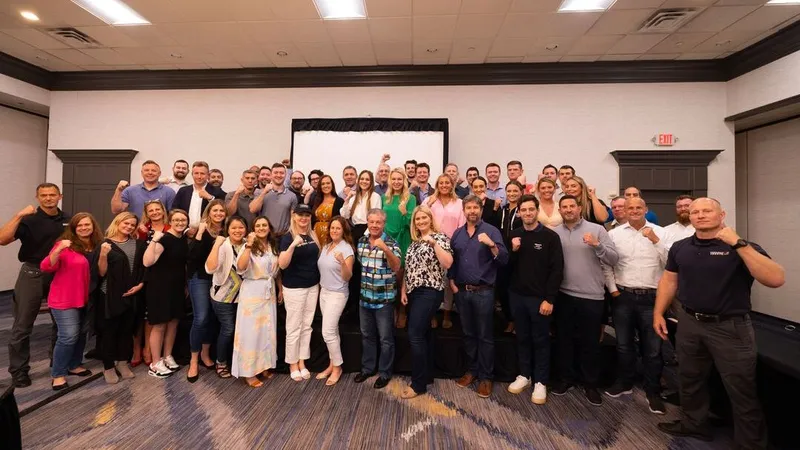 ---
Our full-day leadership workshops are designed for your organization and help your entire team understand key leadership principles won on the battlefield. We call these the four laws of combat:
Teamwork is the key to success. You will fail if you're not aligned and mutually supporting each other.
Leaders tend to overcomplicate their plans and communication, leading to confusion, chaos, and bottlenecks.
There's only so much time and so many resources. Are you utilizing them to their fullest or losing a war of attrition?
Everything you know about leading is wrong. Learn how empowering your people leads to success.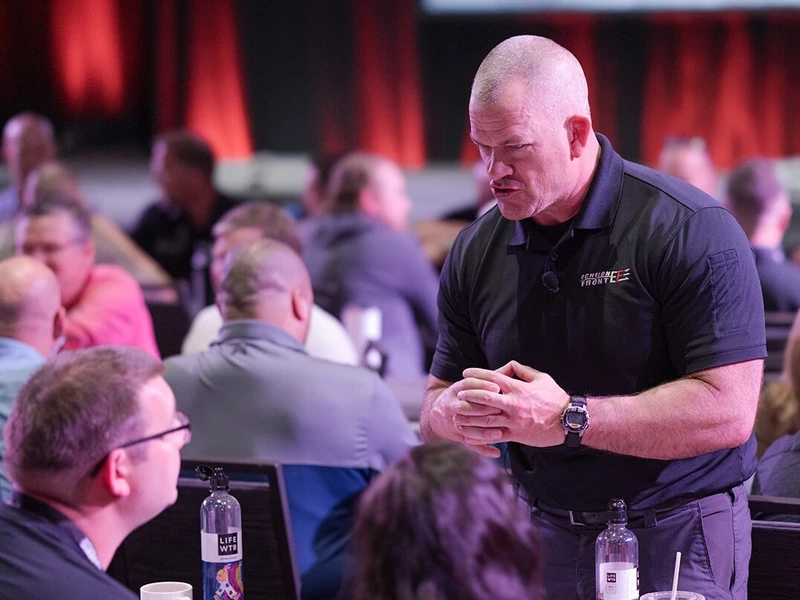 Full-Day Leadership Workshops
Your organization will live and die by your leadership. These full-day leadership development workshops install that truth in your organization. Most companies and non-profits we meet with see leadership as the sole responsibility of the CEO, the Founder, or upper management, which is why they get stuck. Bottlenecks occur. In-fighting happens. Your workforce leaves. This happens because organizations fail to understand a simple truth: everyone is a leader. If everyone in your organization, from the frontline worker to the C-Suite, understands they have ownership over their world and work to make a difference, your organization will thrive. Our full-day leadership development workshops will help your people learn this lesson.
EXAMPLE FULL-DAY LEADERSHIP WORKSHOP AGENDA
8:00am - 9:45am - Combat Leadership for Business and Life (Brief)
Review of Foundational Principles of Extreme Ownership
Interactive Q&A
10:00am - 11:30pm - Balance Assessment Exercise (Discussion and Role Play)
Opportunity for continued growth and reflection with our Balance Assessment tool.
Open role play and group discussion
11:30am - 12:30am - Lunch
12:30am - 2:00pm - Ball Game Exercise (Laws of Combat in Action)
Hand-on implementation exercise
Debrief and discussion
2:15pm - 3:00pm - Final Q&A
Stories of Impact, Final Q&A and Closing
BOOK YOUR FULL DAY LEADERSHIP WORKSHOP TODAY
Leadership training workshops are a powerful way to shift the momentum of any organization. Allow our team of combat leaders to educate, uplift, and empower your team to lead and win where it matters most to you. Book your full-day leadership training workshops today.