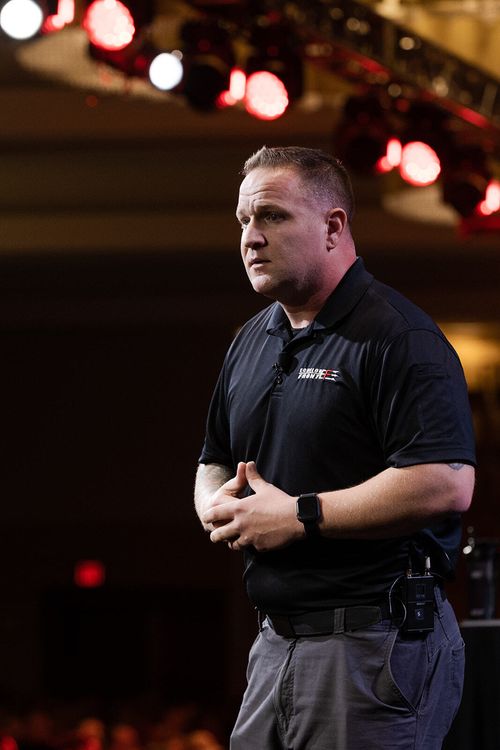 Danny Ziem is a former Firefighter Paramedic and is currently a Leadership instructor and speaker for Echelon Front. Danny Spent over 16 years in public service and has served in roles including emergency medical services, firefighting, clinical education, technical rescue, honor guard, and special operations group SWAT Medic.
Danny brings a unique perspective for leadership in high-stress environments and has led others as a Field Training Officer, Preceptor, and Instructor Cadre.
Danny served on his special operations group as part of the leadership core and helped to facilitate the successful rollout of Extreme Ownership principles to his team and upper leadership.
Danny's ability to build relationships in multi-agency settings has given him an intimate understanding of the cover and move principle as well as the ability to recognize opportunities for implementation of the other laws of combat leadership.
Danny joined Echelon Front full-time in October of 2021 and currently serves as the Experiential Programs Coordinator, speaker, and First Responder Training Coordinator.