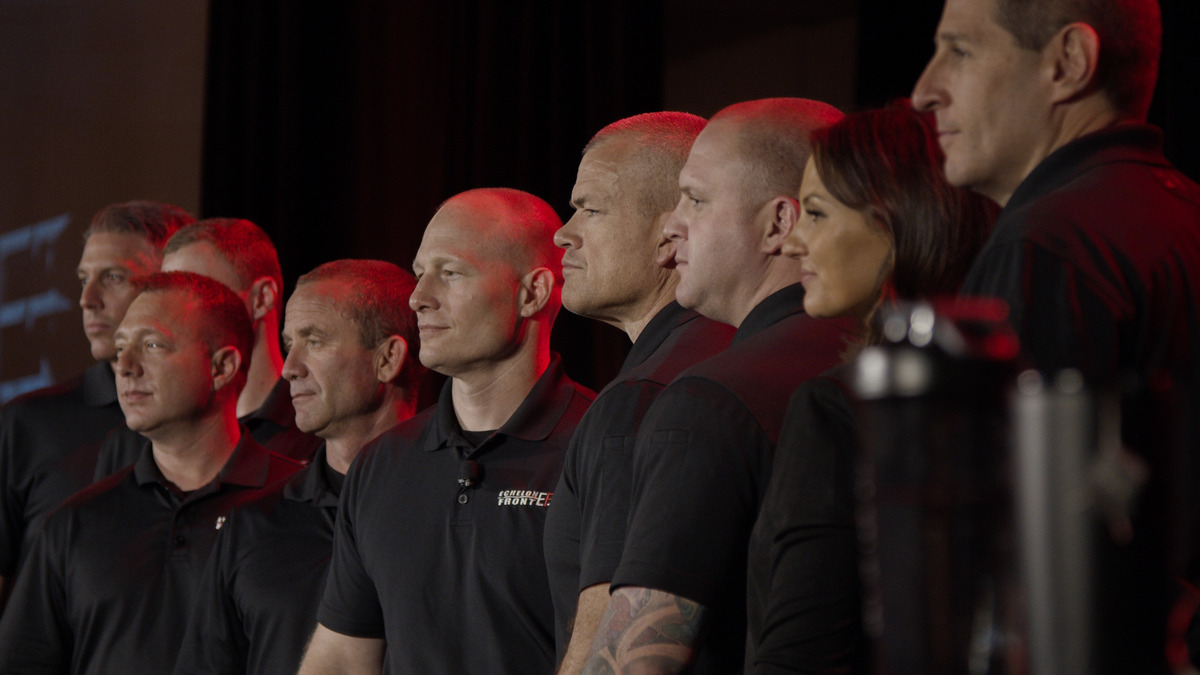 Echelon Front: The Premier Leadership Development Company
Echelon Front's mission is to pass on the leadership lessons learned on the battlefield to leaders everywhere, at every level, in every capacity, in order to help them develop the skills necessary to take care of their people, lead themselves, and lead their teams to victory.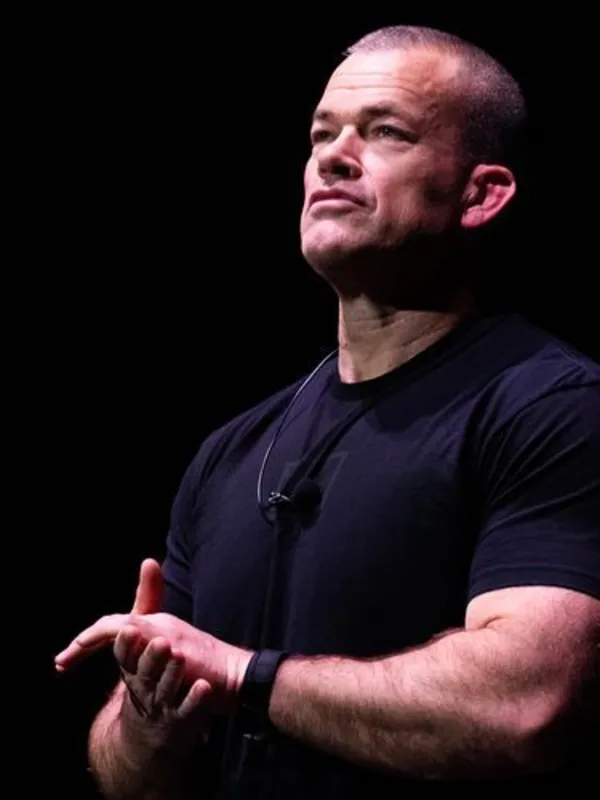 Jocko Willink
Co-founder & CEO
Jocko is a retired U.S. Navy SEAL officer, co-author of the #1 New York Times bestseller Extreme Ownership: How U.S. Navy SEALs Lead and Win, host of the top-rated Jocko Podcast, and co-founder of Echelon Front.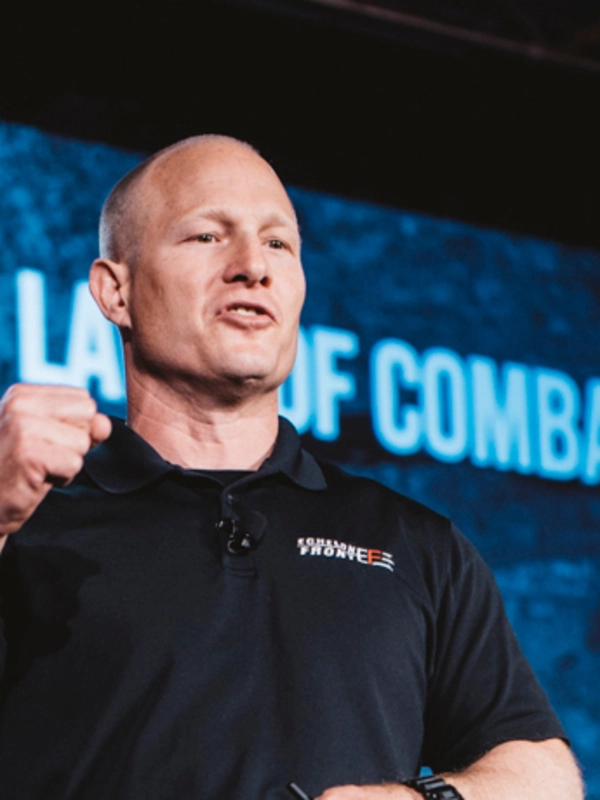 Leif Babin
Co-founder & President
Leif is a former U.S. Navy SEAL officer, co-author of #1 New York Times bestseller Extreme Ownership: How U.S. Navy SEALs Lead and Win, and co-founder of Echelon Front, serving as President.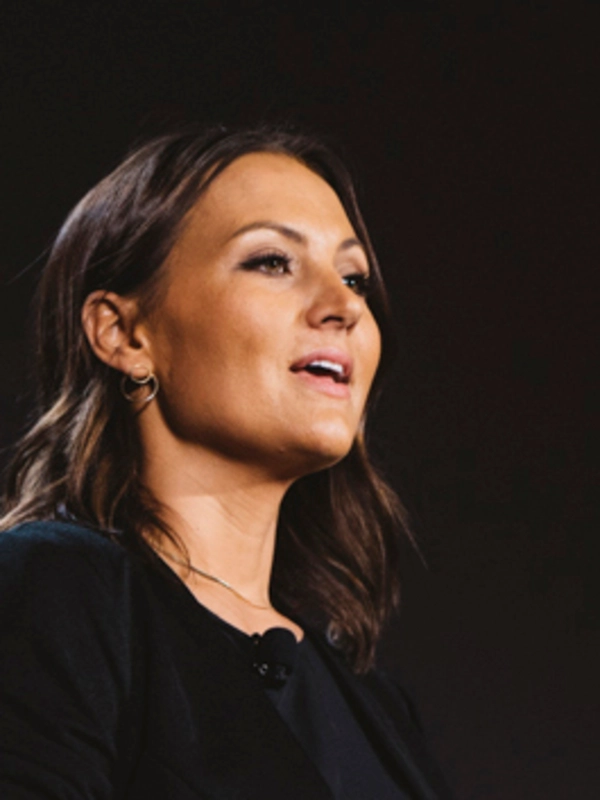 Jamie Cochran
Chief Operating Officer
Jamie Cochran joined Leif Babin and Jocko Willink as the first employee at Echelon Front in 2014. She quickly expanded her initial role as Director of Operations and was named Chief Operating Officer in early 2021.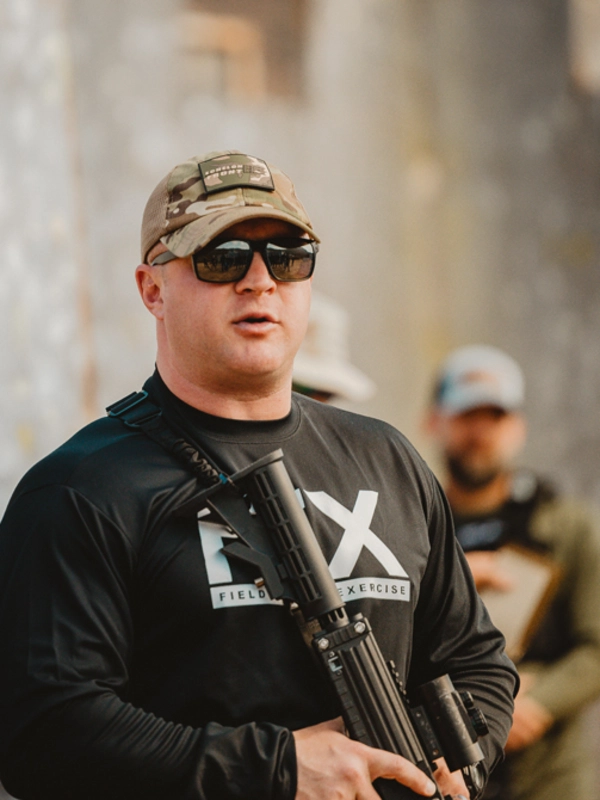 JP Dinnell
Chief Training Officer
JP Dinnell is a former U.S. Navy SEAL and now a Leadership Instructor, Speaker and Strategic Advisor with Echelon Front, where he serves as Chief Training Officer.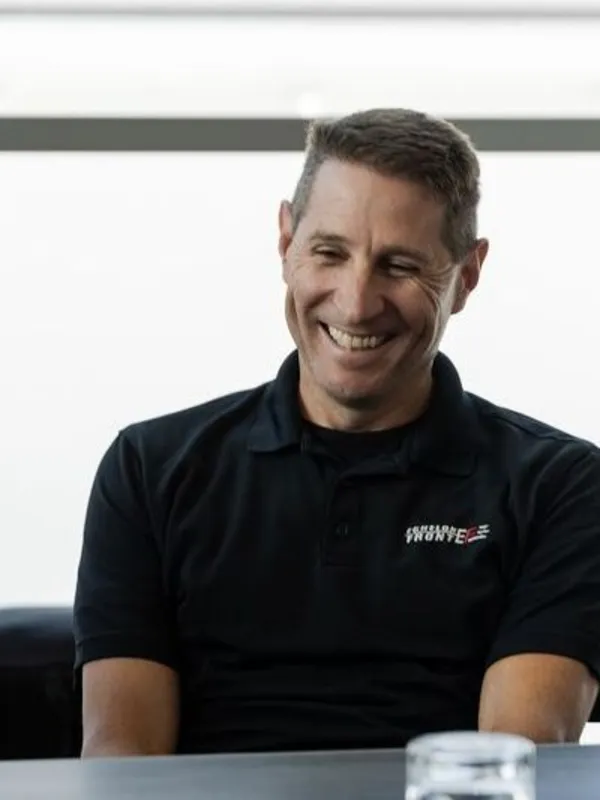 Dave Berke
Chief Development Officer
Dave Berke is a retired US Marine Corps Officer, TOPGUN Instructor and now a leadership instructor and speaker with Echelon Front, where he serves as Chief Development Officer.
Here from some of our amazing customers.
"Dave Berke is surgical with his words. He takes complex problems and illuminates and transforms the complex into simple and concise actionable solutions."
"Carlos Mendez is an experienced and dynamic speaker. His battlefield experience and lessons learned in combat have a surprising and direct application to business and life. Aligning an organization around the Laws of Combat and the Mindsets for Victory has been a game changer for our company."
"Jason sets a scene in an amazing way. Great storyteller and example of leadership, Practical and applicable."
"Jamie's presentation was full of passion, courage, and truth. One of the most engaging training sessions I have participated in. I did not expect that at all at first. Was highly impressed with the level of vulnerability she brought and practicality of the content.
"Our organization has been working with Sean for the past year. He is a consummate professional and a model for the principles of Extreme Ownership. Sean's relaxed style creates an environment in which learning, and growth come naturally. His military experience, combined with his business experience, provide examples relevant in likely all environments and settings. He lives and practices what he teaches. Sean's impact on our organization has been tremendous and has set a stage for continued success for generations to come. We are fortunate to be able to work with Sean. He is superb!"
"We had a tremendous time and Codey did an outstanding job. Everyone was so engaged and full of energy it was amazing. There was so much feedback, admiration, and professionalism. Everyone couldn't stop talking about him and what they are going to start doing in their lives both professionally and personally.

I'm sure you hear this every time you leave a place, however it is an amazing thing to hear and be a part of. The journey to ownership is a strong and lasting one and we have decided as a group to continue this journey.

Personally, I am very pleased with your teams, and the knowledge and caring they bring to the table. This far exceeded our expectations and we are getting ready for the next phase and will be including ya'll as family to help us nurture and grow our skills."
"Andrew delivered one of the best keynotes I have ever heard. Our leadership team has been talking about it for days since the event. The content was easy to understand, well presented, well spoken, and delivered."
"Just wanted to thank Meg for 2 really great and impactful nights for us and our gameday staff! We've asked a few people that went through it that we've seen today what they thought, and ALL of them said they really got a lot out of it, and are already thinking of how they can practice and implement these principles on gameday. I also really appreciated how naturally you facilitated the training. The role plays, answering all types of questions and scenarios, and just how well you knew the content, was really impressive.

I'm very excited to hopefully start to see a shift in mindset at our stadium, but it certainly starts with us! We're certainly planning to practice the principles ourselves, and keep them top of mind as we work with our stadium partners throughout the rest of the season.

Thank you again!"
"Rob delivered a deeply compelling presentation. I received an overwhelming number of positive feedback from attendees. He is a natural presenter, and the content is next level".
"The training Steve provided helped kickstart a shift in our company culture. I have been involved in numerous leadership training seminars and guest speakers but I have never received any amount of follow-up, much less an offer to provide additional perspective a year later. What Steve did was unexpected, and it goes to show that Echelon Front has bought in to the principles that you share with others. Asking about our employee who had suffered loss was just the icing on the cake. Steve remembered not only myself and my partner, but all of our leadership team and even specific employees from a year ago. His insight was very helpful and spot-on even a year later."
"Danny Ziem was outstanding! Our leadership team related to this instructor more than any other we have engaged in the past"
"I have never been to a training like this before. JP Dinnell had my attention the whole time. The concepts and principles he shared were not only interesting, but also applicable to the business world".
"Corey has been working with Northern Arizona Healthcare for 2 years. She's been teaching Extreme Ownership through the Leadership Development and Alignment Program as well as training my organization's trainers. She is an amazing speaker, educator, leader and mentor. Corey checks in often to make sure the organization is progressing as it should be in understanding the fundamentals and nuances of Extreme Ownership. When you work with Corey, it's easy to tell how much she truly cares for the people she's teaching. She is a valuable resource for my organization's leaders. Corey has become somewhat famous within Northern Arizona Healthcare. I've actually heard people say, "What would Corey say about this?" It's a testament to her impact."