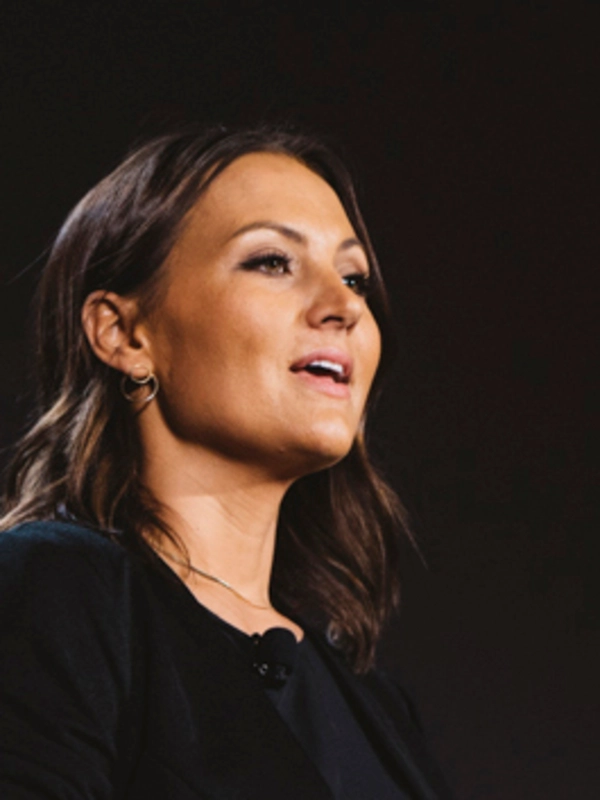 Jamie Cochran joined Leif Babin and Jocko Willink as the first employee at Echelon Front in 2014. She quickly expanded her initial role as Director of Operations and was named Chief Operating Officer in early 2021.
After earning her degree in Business Marketing and Communications, Jamie served in leadership positions in several organizations to include Glacier Bay, a boutique hedge fund as the Client Relations Director; San Diego State University as a Programs Director; and Tiffany & Company as a Visual Creative Director.
Here at Echelon Front, she leads a diverse team that oversees all business operations and events. Her team also coordinates Echelon Front engagements across the globe, ensuring a world-class client experience. Jamie embraces the mindset of Extreme Ownership and implements it across all aspects of her business and life.
As a speaker and Leadership Instructor, she makes the connection between the combat leadership principles of Extreme Ownership and how she implements them in her life as a business leader, woman, mother of three, and wife of a former Navy SEAL.