LEADERSHIP DEVELOPMENT AND ALIGNMENT PROGRAMS (LDAP)
Your organization is struggling. You're facing challenges. Maybe it's in-fighting. Maybe it's misalignment and communication breakdowns. Whatever you're struggling with, we know that leadership is the solution. At Echelon Front, we provide leadership consulting through our Leadership Development and Alignment Programs (LDAP). Whatever challenges you're facing, we can help.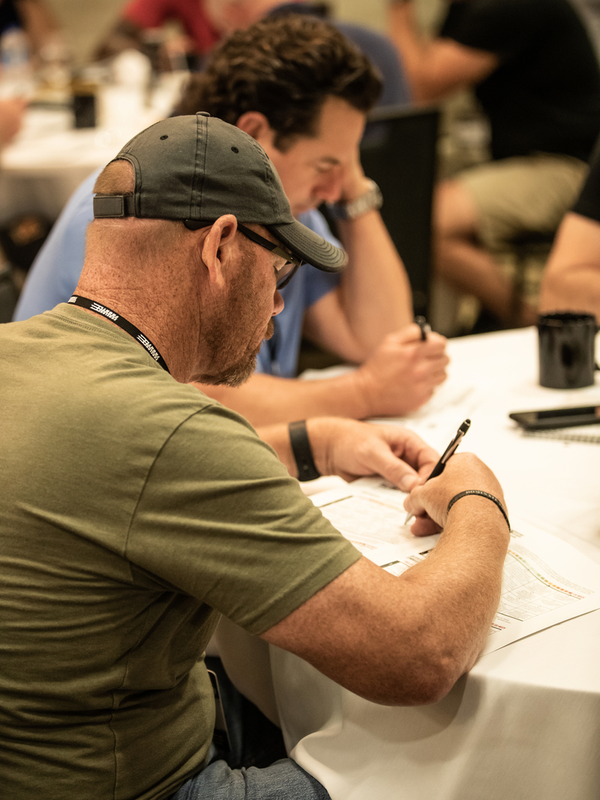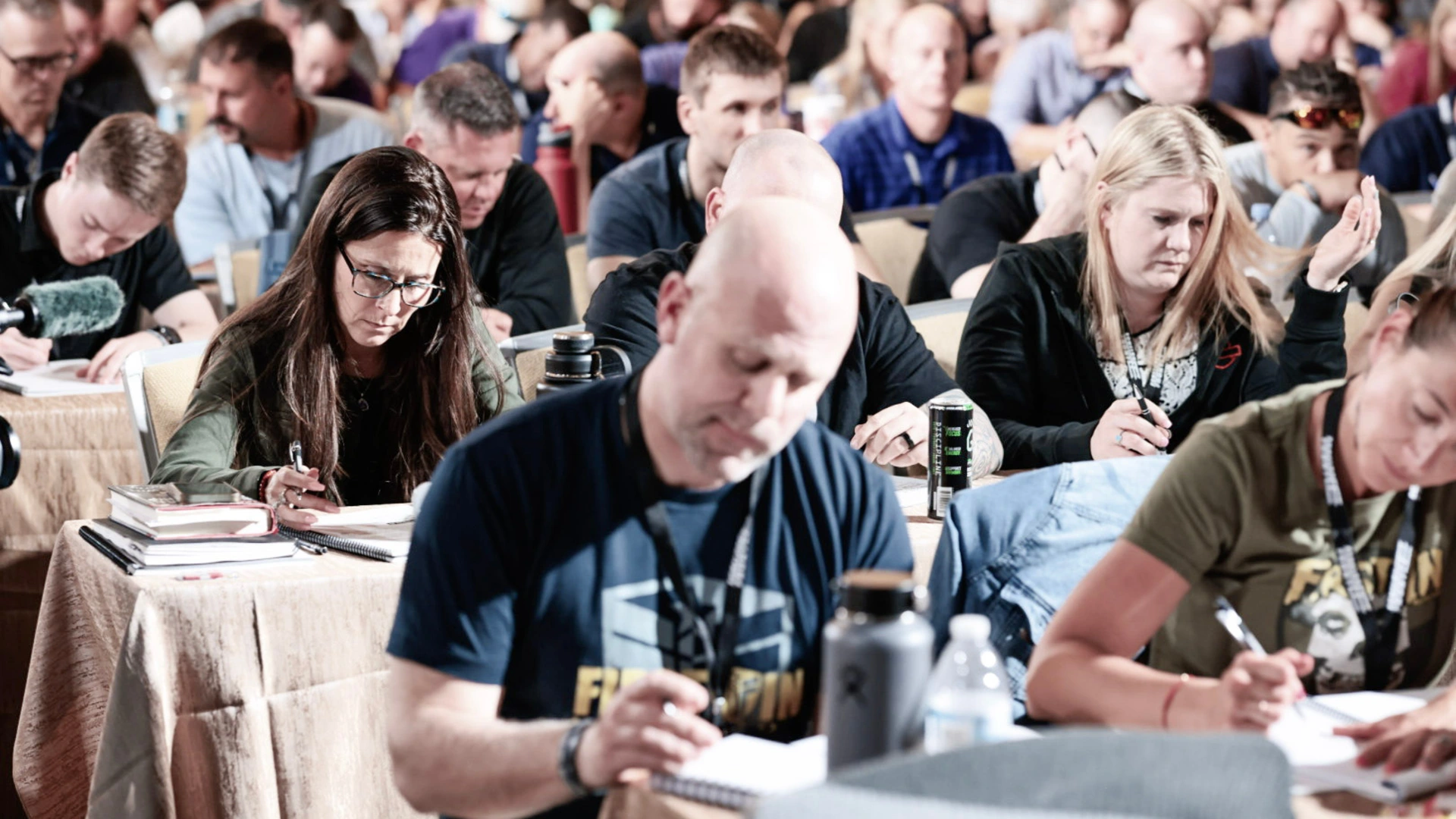 LEADERSHIP CONSULTING OVERVIEW
LDAPs are highly-interactive leadership consulting engagements that match your team with Echelon Front's cadre of leadership instructors specifically suited to help your organization. We work with your organization in group settings, small teams, and one-on-one to identify and address the most pressing leadership challenges facing your organization. We work with your team to develop, build and deploy a leadership consulting plan that meets your specific needs and objectives.

Our leadership consulting engagements can last from 3-24 months and incorporate leadership training sessions with every level of leadership within your organization. LDAP clients have full access to individual and team assessments, workbooks, our online leadership training platform, one-on-one coaching and advising, and the Echelon Front "Tank," which taps into the collective knowledge of the entire Echelon Front cadre of instructors (what you might call leadership consultants) including New York Times Best Selling Author and Co-Founders Jocko Willink and Leif Babin.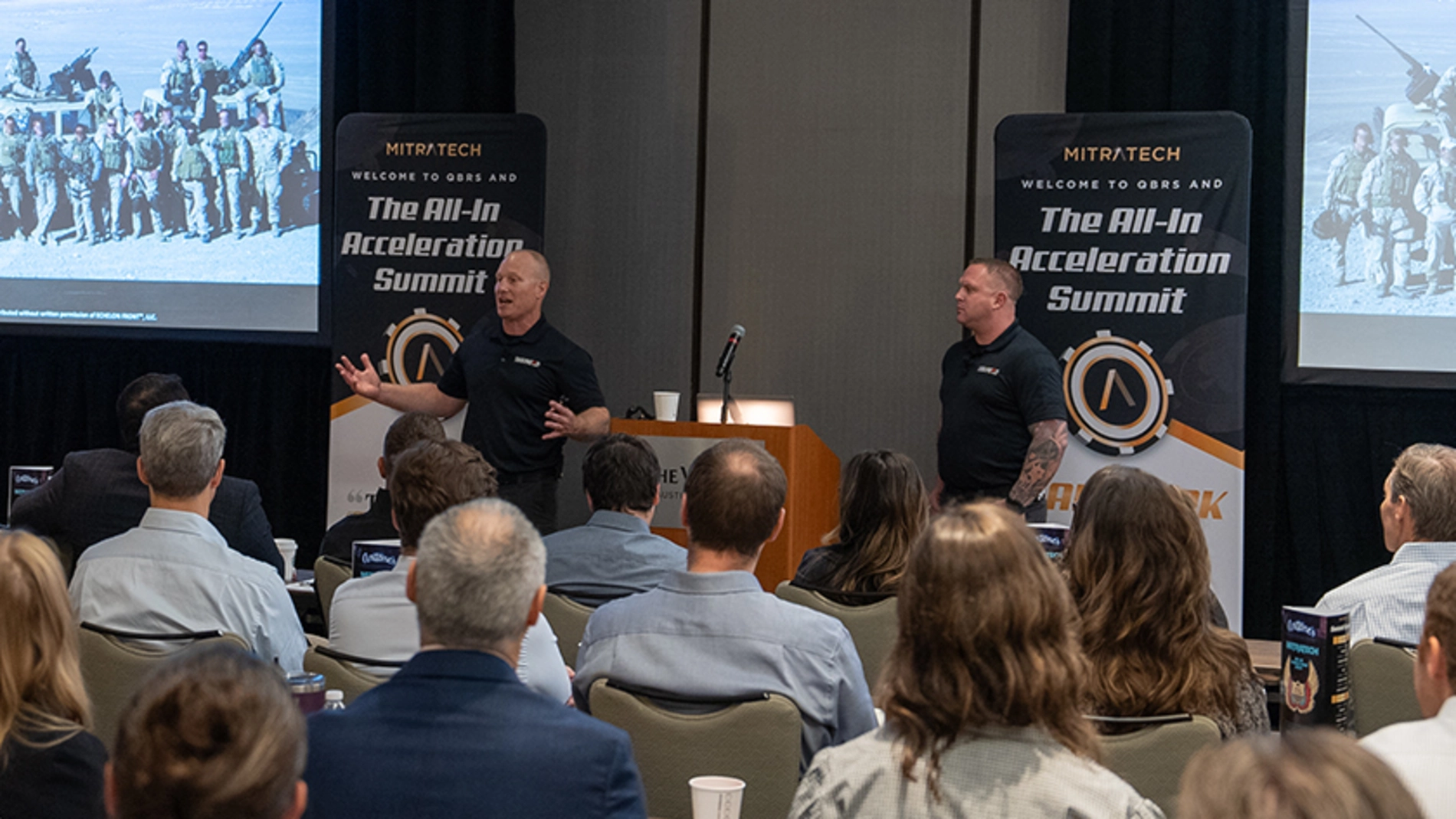 LEADERSHIP CONSULTING RESULTS
Our leadership consulting engagements (LDAPs) focus on your outcomes and specific metrics. You will gain a deep understanding of leadership principles that work in the real world, like Extreme Ownership. You'll grow as individuals and as leaders in your organization and build a nucleus for building a culture unified and focused on achieving your organization's goals while reducing friction, infighting, and a lack of productivity.
‍
Our leadership consulting programs are the most practical leadership development and training in the market today. They are based on real principles anyone can apply and custom tailored to fit your organization's needs. Our leadership consultation programs transform large groups of leaders, managers, and frontline employees by connecting Extreme Ownership leadership principles to your team's everyday challenges.
HOW DO YOUR LEADERSHIP CONSULTING PROGRAMS WORK?
We will customize a leadership consulting program (LDAP) for your organization utilizing a variety of leadership training building blocks that ensure lasting impact within an organization, like:
Echelon Front's Instructors (leadership consultants) will assess your organization's health and identify what needs to change to help you unlock growth, impact, and improvement where it matters to you. Diagnosing your leadership challenges and pairing your organization with personalized consulting from a dedicated instructor will transform your team, create a culture of performance, and position your company for long-term growth and success.
Online Leadership Training
Our online leadership training platform, Academy.EchelonFront.com, is a scalable and cost-effective leadership consulting platform providing 24/7/365 access to Echelon Front's leadership instructors and leadership trainings.
Our online leadership training includes video lessons, interactive decision-making scenarios, quizzes, assessments, and self-reflection exercises. These lessons are grounded in real-life, applicable, and ideally suited for leaders at every level of your organization. When you apply these leadership consulting principles, your people will become better leaders and change the entire culture of your organization from the inside out.
Leadership Development Consulting
We work with you to co-create a custom-tailored leadership consulting program based on our expertise and experience but designed for your organization. This may mean building upon leadership development programs you're already implementing or creating a unique solution for your organization's needs.
We'll pair our knowledge and understanding of Extreme Ownership, proven leadership principles, and experience working with organizations to help guide you through, manage, or execute a leadership development program perfect for you.
Leadership Sustainment Training
At Echelon Front, we know our leadership consulting programs (LDAPs) have succeeded when we are no longer needed. We help accomplish this mission by empowering your team to maintain progress, shore up shortcomings, and train your organization's next generation of leaders.
This critical leadership consulting process allows companies to sustain a leadership culture long after completing our LDAP leadership consulting programs. These interactive leadership sustainment trainings involve senior instructors (leadership consultants) and our online leadership training platform for your long-term success.
Leadership Coaching & Strategic Advising
Your executive team will have full access to our instructors (leadership consultants) for regular check-ins, coaching, consulting, and advising to help you navigate the roadblocks, hurdles, and challenges your organization faces daily and live problem-solving as you need it.
These leadership consulting sessions will enable your team to see growth and development that moves you closer to your organizational goals and desired outcomes. These sessions will dramatically shift your team's ability to work together toward a common goal and maximize productivity and your organization's success.