LEADERSHIP COURSES ONLINE
Learn On Demand and Remote
Leadership courses, online or in person, can have a massive impact on your ability to lead and win. Our online leadership courses are designed for individuals and teams to learn key leadership principles and lessons our instructors learned where it mattered most: the chaos of combat. Learn how US Navy SEALs lead and win and how these simple, battle tested leadership lessons can drive impact through your organization and in your personal life.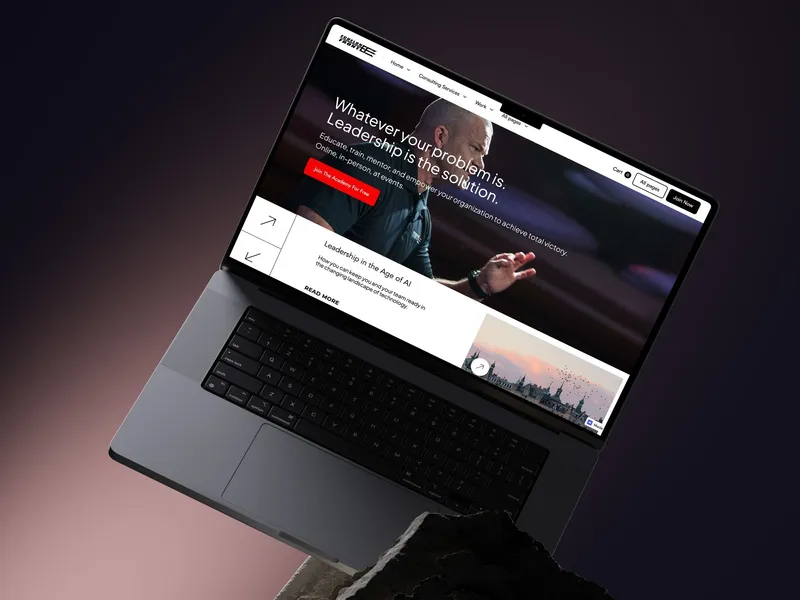 ---
The Extreme Ownership Academy takes the leadership principles form the New York Times bestselling book Extreme Ownership and distills them down at a level everyone can understand and implement. These lessons work. We call them the Four Laws of Combat:
Teamwork is the key to success. You will fail if you're not aligned and mutually supporting each other.
Leaders tend to overcomplicate their plans and their communication which leads to confusion, chaos, and bottlenecks.
There's only so much time and so many resources. Are you utilizing them to their fullest or losing a war of attrition?
Everything you know about leading is wrong. Learn how empowering your people leads to success.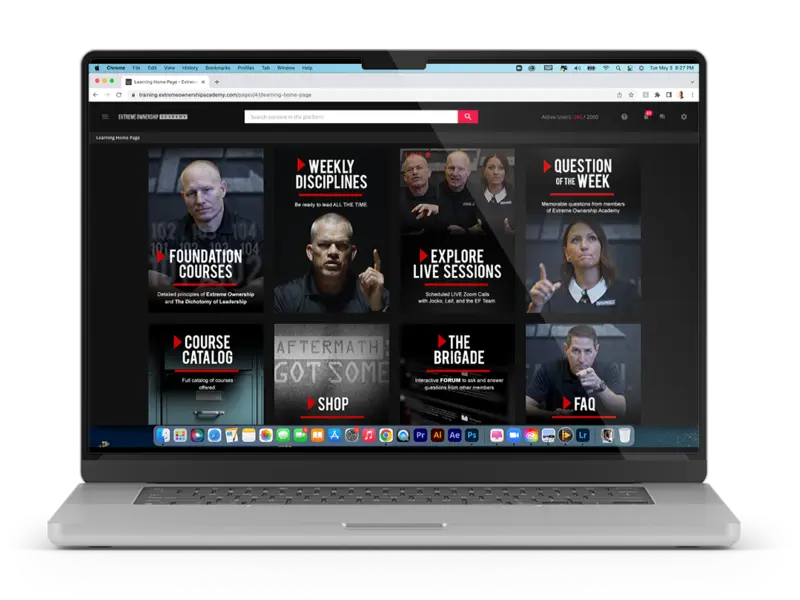 LEADERSHIP AND MANAGEMENT COURSES ONLINE
Extreme Ownership Academy has free online leadership courses as well as premium offerings that allow you to quickly get information to your team, or yourself. Learn how to communicate clearly, delegate properly, support your team and your leaders, and identify key tasks that will drive massive impact where it matters most to you.
ONLINE LEADERSHIP COURSES AVAILABLE NOW
- Learn how to own everything in your life for maximum impact and freedom.
The Dichotomy of Leadership
- Too much of anything can be bad. Learn how to lead and guide your team while maintaining ownership.
Safety and Risk Mitigation
- Improve the safety of your work environment and mitigate risk for greater success.
How To Build Relationships
- Relationships are paramount. Learn how to build relationships to win in life and business.
- Learn how to get things done without butting heads with everyone around you.
- Learn a key military insight that allows you to succeed without risking everything you've built.
- Clarify your intentions and ensure your team understands with the readback.
- Evaluate progress, identify the wins, and recognizes mistakes for greater success in the future.
ONLINE COURSES: LEADERSHIP WORKS
Online leadership courses work. Get instant access to the premier leadership principles and philosophies we teach to Fortune 500 companies, professional sports teams, and US Special Operations. Whether you're an individual, a startup, or a global enterprise, Echelon Front's online leadership courses will help you lead and win.