A leadership webinar allows you to connect every member of your team with a combat proven leader who will teach them how to lead and win no matter where they are in your organizational hierarchy. At Echelon Front, we've hosted a leadership skills webinar for Fortune 500 companies, nonprofit organizations, and everyone in between. If you're looking for a webinar on leadership skills. Contact Echelon Front today.
---
Our leadership webinars are designed to convey real-world and proven leadership skills to everyone in your organization. These skills help everyone move the needle toward your goals while also empowering them to own their position and responsibilities. We call these principles the Four Laws of Combat:
Teamwork is the key to success. You will fail if you're not aligned and mutually supporting each other.
Leaders tend to overcomplicate their plans and their communication which leads to confusion, chaos, and bottlenecks.
There's only so much time and so many resources. Are you utilizing them to their fullest or losing a war of attrition?
Everything you know about leading is wrong. Learn how empowering your people leads to success.
Leadership Skills Webinar
Hosting a leadership webinar will impact your entire organization. Everyone on your team learn how identify priorities, communicate clearly, lead up and down the chain of command, and support one another. Our clients have seen greater profits, increased safety, reduced attrition, and of course, greater job satisfaction. Leadership works. Book your webinar about leadership today.
EXAMPLE LEADERSHIP WEBINAR AGENDA
60-Minute Deep Dive Into Effective Communication
An Echelon Front instructor will address your organization via a live webinar. During that time we'll cover effective communication, how to delegate properly, and how to ensure your organization is leading up-and-down the chain of command. This presentation is approachable, easy to understand, and backed with real-world examples of how these communication strategies were utilized in the chaos of war.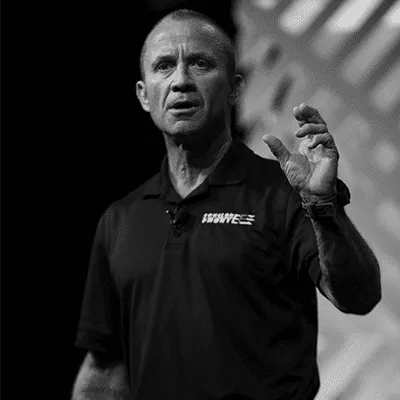 BOOK YOUR LEADERSHIP SKILLS WEBINAR TODAY
Leadership webinars are cost-effective, easy to deploy learning opportunities all organizations can benefit from. Today's work force is often scattered with remote workers and hybrid work environments. A leadership webinar will enable your team to gather with proven leaders, learn how to take ownership of their environment, and succed in life and on the job. We know leadership skills webinars work. Let us help you lead and win today.