ONLINE LEADERSHIP WORKSHOP
Drive Change In Your Organization
Our Field Training Exercise is highly-customizable, hands-on, real-world training on Extreme Ownership Leadership Principles. We put our clients in high-stress, challenging, and chaotic situations that bring to life the power of effectively applying the Four Laws of Combat.
---
Our online leadership workshops are designed with you to maximize their application and help you reach our organizational objectives. A fundamental part of our online leadership development workshops is sharing the Four Laws of Combat:
Teamwork is the key to success. You will fail if you're not aligned and mutually supporting each other.
Leaders tend to overcomplicate their plans and their communication which leads to confusion, chaos, and bottlenecks.
There's only so much time and so many resources. Are you utilizing them to their fullest or losing a war of attrition?
Everything you know about leading is wrong. Learn how empowering your people leads to success.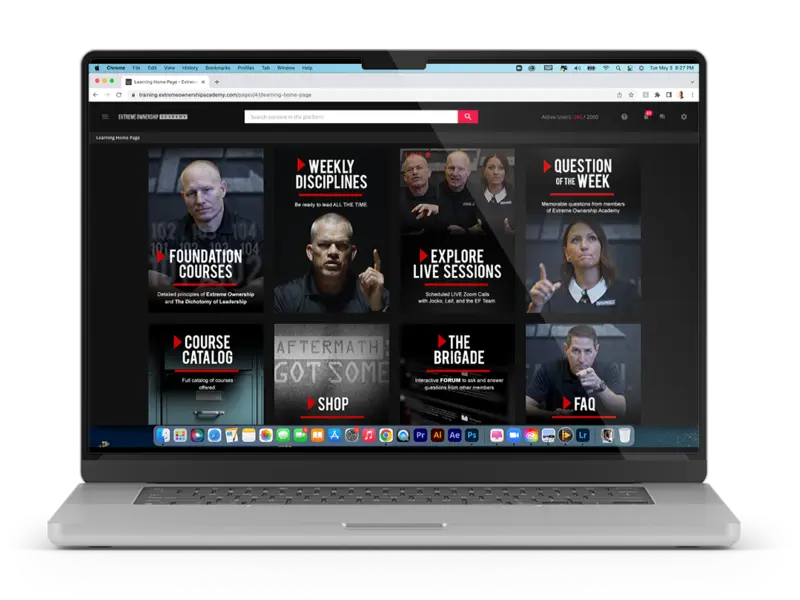 Online Leadership Workshops
The key to organizational success is empowering everyone on your team to think and feel like a leader. Taking ownership of everything in your world, whether you're the newest employee at an entry-level position, or the CEO, will allow your organization to thrive. Why? Because an online leadership workshop through Echelon Front helps everyone understand how their role impacts everyone and everything around them. It empowers your middle-managers to delegate and communicate more effectively, and gives them a voice up the chain of command to provide your senior leadership with the insights they need to make change for greater profitability. There is no downside to empowering your team through an online leadership workshop.
EXAMPLE ONLINE LEADERSHIP WORKSHOP AGENDA
60 Minute - Introductory Brief
60 Minute - Practical exercise (Balance Assessment)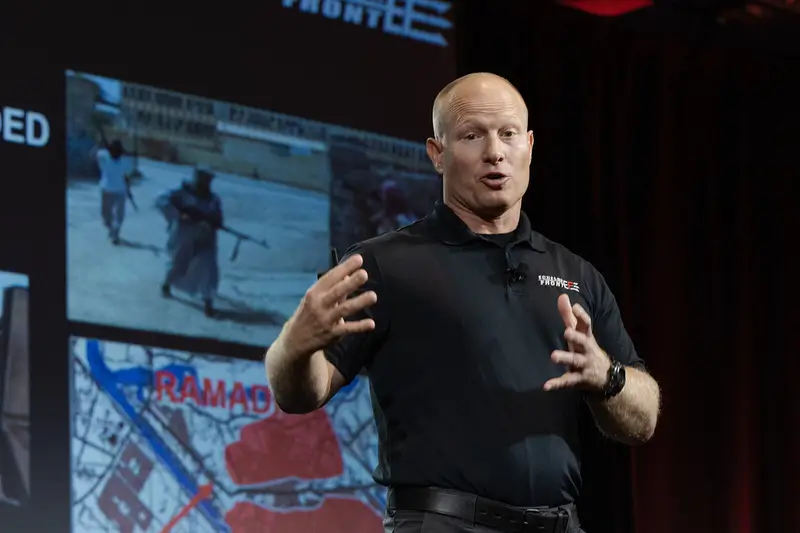 BOOK YOUR ONLINE LEADERSHIP WORKSHOP TODAY
Online leadership training workshops bring the same leadership lessons our instructors teach to Fortune 500 companies and Special Operations into your organization. They are cost effective and allow remote teams to assemble and learn applicable principles that will help them own their position, their responsibilities, and drive massive impact toward your goals. Book your online leadership training workshop today.